HOW DO I GET MLM LEADS
HOW DO I GET MLM LEADS
Jan 11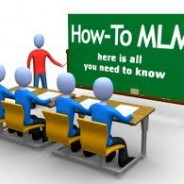 MLM is a numbers game, and finding the right people to grow your team can be time consuming. If you want to succeed in the MLM world, you need a constant supply of quality prospects to talk to or you target people right across the web. The various ways you can get MLM leads are:
BUY THEM
If you are unsure about where to start to get recruits or how to succeed with MLM you can try to buy them. What you pay for is not the prospect or recruit itself but you are buying information that will tell you how and where to do it. This does not mean you are going to succeed with what you pay for it is more you can apply their information to guide you through the various stages of setting it up.
This in fact could be a complete waste of money as they cannot give you names of people who are lined up waiting for your product or service what they doing is telling you things that you can learn with some good research of your own. If you are not capable of doing this then you are quite likely not suited to Multi Level Marketing.
PROSPECTING
This is the keyword to MLM and in today's environment it can be achieved in two ways the first is the tried and proven word of mouth and the second is using the internet. So the things you need to consider are the products and what MLM method is best for them.
Word of Mouth is a time proven method of MLM and if you set yourself realistic goals you are on the right track as you cannot say I am going to have 100 recruits within the next week as it does not work, however if you set a goal of 1 recruit per week over a 10 week period then this could be realistic.
If these people also set the same target with your guidance and the succeed within 10 weeks you find the numbers are growing rapidly and by week 20 you can have around 100 recruits. At this stage you become more of a trainer as you need to motivate people and keep the team growing and working. Within a very short time if all went well you could have a few hundred people working under your guidance and you would also find the network has spread a great distance.
Using the Internet is now a tried and proven MLM tool and can allow you to spread your network over far greater distances than you could ever imagine. Once again there are a number of ways you can achieve this which also depends on what you are offering.
The key to this is to have a website that can be set up as an online shop or an information centre that depends on a number of factors that enable you to be at the top of the of the MLM list. The content of your website is very important when it comes to search engines and your rating with them. The second factor is the number of hits you get to make you number one on their site. The secret to this is using "keywords."
You can control how Google or other search engines "see" your site by the content that you put on the site and the keywords you use so that people who are looking for a product or service will put in a keyword which can then direct them to your site by putting your organization at the top of their search results list.
The way of the future is definitely through the internet with MLM and you can grow the same family tree explained in WORD OF MOUTH above as people will ask to join your network if they like your site and the content therein and remember the people you recruit with internet MLM may not be as loyal as the people who are WORD OF MOUTH.