Three Great and Easy Tips to Successful Video Marketing for MLMs
Mar 18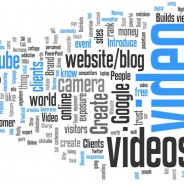 Would you like to know a secret to improve your network marketing (MLM) business? Of course you do. The secret is that video marketing is the BEST way to build your network marketing (MLM) business and used in the right way will blow away your competition. Recent statics show that YouTube has over 800 million people visit their site every single month. This is an enormous untapped...
Using Online Video Websites to Promote Your Website
Aug 10
Do you run your own website? In today's world, it is possible that you do.  Many website owners are trying to capitalize on the popularity of the internet.  That may involve creating a website that sell as particular product or creating a website that relies on online advertisements to make money. Whichever type of website you own, your website will need to have traffic. Without that traffic...