Building Good Business Relationships In Network Marketing
Building Good Business Relationships In Network Marketing
Oct 22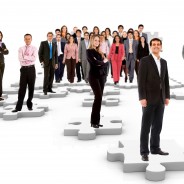 Building good business relationships in Network Marketing is done by focusing on the long term. You will work hard in establishing a good relationship so you need to make sure that you maintain that good relationship so as to sustain business growth. Setting up good long-lasting business relationships requires similar behaviors to everyday relationships but they can be unique and should therefore sometimes be treated differently. You need to ensure that you establish your relationship on a solid base so that in the future your reputation is not ruined to the point of affecting future success.
A good business relationship can often begin with attraction marketing.  Always bear in mind that prospects want to conduct business with people they know, like and trust. A combination of these factors will form the compelling reasons why someone decides to work with you.
Building good Business Relationships – Share Who You Are
The best way to learn how to build good long-lasting business relationships is by learning from other successful networkers.  One such successful networker is Michael Driggers, and he has a Multi-Level marketing success story that embodies the concept of being YOU!  In his content/talks he always tells his story. From surviving on eating canned beans and living in a van, to his admission of constantly being late for every meeting, his story is something which makes you relate to him. Since he is talking about his real past you feel like you know him.
Building good Business Relationships – You Cannot Expect People to be Like You
You develop good business relationships by knowing and understanding the other person. But, don't expect people to be the same as you and don't try to please or be like everyone else.
The reason why is that if you have to change who you are to please others then you are not being the true you. People that are similar to you will make a connection and want to be around you. People that  acknowledge your sincerity ultimately may continue doing business with you just because of it.  By being himself Michael has been able to attract to his organization some of the top network marketers.
His no nonsense approach to network marketing means that people easily relate to his message. They relate to his message of having a life of freedom.
Building good Business Relationships by Utilizing the Trust Factor
Finally you need to show that what you say is who you are by actually doing it.  People may have tried to brush aside his goals when they heard Michael Driggers talk about them but there was no doubt that he meant what he said after he actually did it.  His trust factor went up.
Consequently ensure that your stated goals are what you actually intend to do when you achieve success in your business.   Eventually you need to give people the evidence they need so that they can really trust you!
To summarize: Get people to know like and trust you as this is how to build good business relationships that are strong and long-lasting.