HOW DOES INTERNET MARKETING COMPARE TO MULTI LEVEL MARKETING
HOW DOES INTERNET MARKETING COMPARE TO MULTI LEVEL MARKETING
Nov 08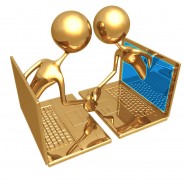 Many people struggling to make a profit in their Multi Level Marketing business turn to learning internet  marketing strategies to help grow their MLM down line. They believe this can be the difference between  realizing all of their MLM goals that failed and becoming just another casualty that tried Multi Level  Marketing before but failed to become successful.
Unfortunately there are many "MLM'ers" out there that believe they have to abandon the proven methods taught by proven Multi Level Marketing companies in preference to internet marketing strategies.
People share stories with others about struggling in Multi Level Marketing companies before learning about internet marketing for Multi Level Marketing companies. Then after implementing these internet marketing strategies for Multi Level Marketing companies,their income explodes. They will also discuss how traditional Multi Level Marketing did notwork for them and this is why they reverted to internet marketing.
To understand this you have to know the difference between the two strategies to see if changing from one to the other is suitable for your end goal.
MULTI LEVEL MARKETING
Multi-level marketing suits a person who is dedicated to setting up key personnel beneath  him/her, who in turn can establish a similar network as a branch beneath themselves.
 Multi Level Marketing is not being the best recruiter or the best at signing up new customers
 Multi Level Marketing is about doing a few basic concepts and teaching your team how to utilize these basic concepts until it multiplies through your organization and until the business begins to grow.
There is especially no way of knowing whether the person you recruit will eventually lead you to the person that is willing to do those few basic things that will make your business grow.
The fact of the matter is that some of the best distributors in your MLM organization may very well be people you already know, people that they know or people that you meet when going through your daily routine. Multi Level Marketing is more a face to face direct contact and point of sale approach, where the person at the top has a lot of branches that in turn have a lot of branches that spread as far as the people involved are capable of reaching in a physical sense.
INTERNET MARKETING
Internet marketing does not replace traditional Multi Level Marketing strategies. It does however complement Multi Level Marketing. The recruitment system maybe the same principal but because the prospect comes from an online source does not mean that when the prospect becomes a distributor he or she will be brilliant using an internet marketing approach.
The prospect might be competent in the internet, having the ability to navigate web sites and check emails, but not much else. As a result, now instead of having a distributor that could be a big income winner for you, by requiring only internet marketing, that distributor now becomes another distributor who might quit in 90 days.
Because of this never consider using internet marketing strategies to build a Multi Level Marketing business it will not work. The key to success is you use the strategy that works best for you and you work with your team to help them discover the strategy that works best for them!
Only using internet marketing strategies, may handicap a Multi Level Marketing distributor's ability to find those key individuals faster by limiting that distributor to one source of prospecting, that being internet marketing.
Individuals involved in Multi Level Marketing, and direct sales should to be able to market their buss online using internet marketing tools and tactics without compromising the duplication factor in their business.